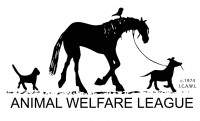 Prevent cruelty to animals.
Provide quality homes for animals through our adoption program.
Promote respect and compassion for all creatures through humane education.
Provide shelter and care for homeless and unwanted animals.
Reduce pet overpopulation through our low cost spay/neuter clinic.
Provide veterinary care for low-income pet owners.
Relieve the suffering of all animals.
Categories:
Animals
States:
IL