To continually redefine the way our community experiences and engages with classical music.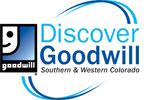 Discover Goodwill of Southern and Western Colorado is dedicated to helping people reach their highest level of personal and economic independence.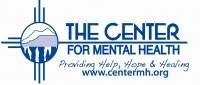 The Center for Mental Health has been providing behavioral health services in Delta, Gunnison, Hinsdale, Montrose, Ouray, and San Miguel Counties in Colorado since 1964. We are a 501(c)(3) organization and are governed by a board of directors representative of the area served.
Mission:
To be a leader in providing excellent behavioral health services for and with our communities.
If you look deeper into our mission, you will find that we give people back their lives. We help them find the joy that they thought may be gone forever. We give people their dignity, their place in the community, and we help them find themselves again. When no one else will help, we do.