Empower individuals with disabilities and other barriers to employment to gain independence through the power of work.
The Dream Factory of Brooklyn grants dreams to children ages 3-18 who are diagnosed with critical and chronic illnesses.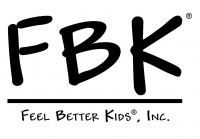 We provide children from low to moderate-income families, suffering from debilitating illnesses, the vital medical resources not covered by state programs and private insurance. These resources include physical therapy to improve their motor and cognitive skills, specialized medical equipment to improve their mobility, pharmaceutical goods, transportation to and from medical visits, vaccines, and additional office visits which their families are unable to afford.
In addition, Feel Better Kids provides families the necessary Advocacy Supports that teach them about many other programs that will improve the quality of life for their children.