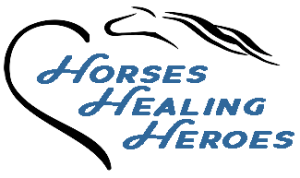 Our Mission:
The Horses Healing Heroes mission is to utilize the healing effects of horses into the growth and mental health of humans for treatment of psychological trauma, social and emotional abuse and other life challenging issues through therapy, education, coaching and support.
Our vision is to ensure that equine-assisted psychotherapy (EAP), provided in a positive environment with caring professionals and an unsurpassed standard of care, is accessible to those in need.
It is an honor and a duty to enable those put into harm's way protecting us to enjoy their lives to the fullest when their mission is over.
Categories:
Animals
Community Services
Disabilities
Health and Wellness
Kids
Seniors
Veterans
Women
States:
AK
,
AL
,
AR
,
AZ
,
CA
,
CO
,
CT
,
DC
,
DE
,
FL
,
GA
,
HI
,
IA
,
ID
,
IL
,
IN
,
KS
,
KY
,
LA
,
MA
,
MD
,
ME
,
MI
,
MN
,
MO
,
MS
,
MT
,
NC
,
ND
,
NE
,
NH
,
NJ
,
NM
,
NV
,
NY
,
OH
,
OK
,
OR
,
PA
,
RI
,
SC
,
SD
,
TN
,
TX
,
USA
,
UT
,
VA
,
VT
,
WA
,
WI
,
WV
,
WY